---
Every leader has a story to tell. Here is a piece of ours...
Pastor Frankie was born in the Bronx, NYC and raised in Middletown. His childhood was not easy, yet rich memories of his Puerto Rican heritage including salsa music in the air, strong scents of Puerto Rican cuisine in the kitchen was a part of his culture. He had two hard working parents navigating the landmines that come with raising their children in an urban city. Despite his parents doing their best, Frankie dealt with a lot of challenges from his childhood and throughout his youth. At an early age he was exposed to pornography, gangs, drugs, alcohol and sexual immorality. He remembers all his life, God performing miracle after miracle, sparing his life from infancy to adolescence. Pastor Frankie's rich heritage, strong independent upbringing and hard work ethic instilled by his family, along with intense life experiences, forced him to learn to fight, overcome, and be strong. Finally, God's grace penetrated the darkness and he gave his life to Christ at 16 years of age. The New York culture and context developed a no-nonsense demeanor at a young age that would ultimately characterize his call and eventually ministry.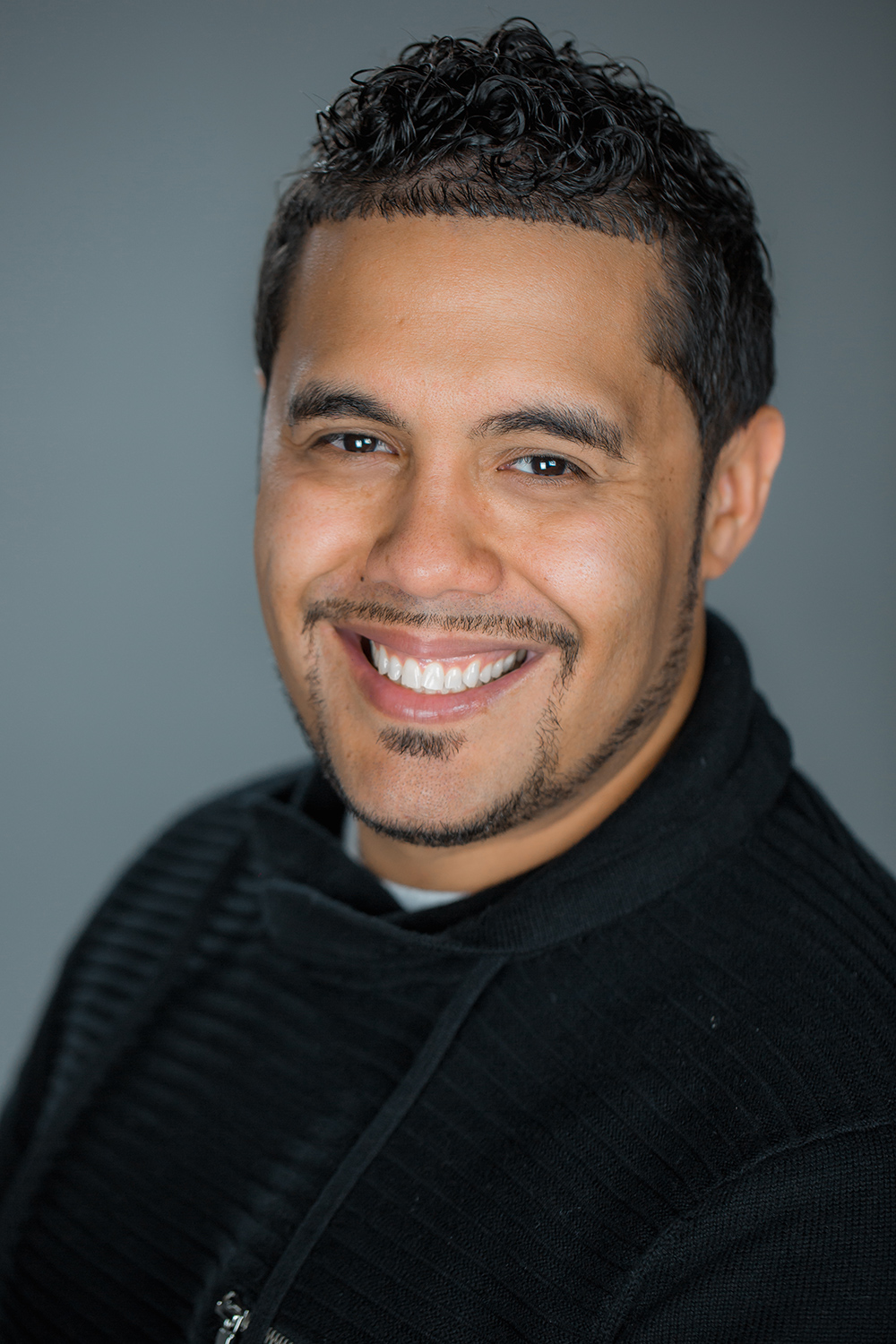 Upon graduating high school, God supernaturally led him to leave New York and attend seminary. After graduating seminary, he was brought on staff with a mega ministry in Michigan, eventually transferring to their Atlanta location. Here is where he met his wife Oshea, which was the beginning of a close friendship, as they served alongside each other in Youth Ministry. Currently, Pastor Frankie travels full-time with a prophetic teaching ministry marked by the supernatural and strong teaching called "Spirit & Truth Ministries International". He ministers regularly in churches stateside, as well as overseas in Africa, Asia, Europe, the Caribbean, and South America. He enjoys mixed martial arts, music, nature, and a great comedy.
Minister Oshea Vega was raised in Oak Park, Michigan. She had amazing parents and a strong godly-family upbringing with a strong foundation of integrity. Her testimony is of the keeping grace of God in her childhood, as well as overcoming betrayal and setbacks in her youth. She learned to become a strong intercessor and understand honor, which characterizes her ministry. She graduated with a Bachelor's Degree in International Political Science with a focus in Japanese Studies, while also serving in youth and campus ministry leadership. After graduation, she accepted the call to ministry and furthered her training attending bible college in Michigan. Upon completing her studies, she returned to Atlanta, GA to serve in ministry. In 2008, she had the privilege of fulfilling a life dream by serving as a short-term missionary in Nagoya, Japan.
Currently, Minister Oshea serves extensively in inner city schools as a highly sought after Education Specialist graduating thousands through relational life skills and development curriculum to the glory of God. She simply enjoys a hot cup of chai, a seat at the feet of the Father and loves spending time with her natural and spiritual family pouring her life and love for Christ on the next generation.
Pastor Frankie and Minister Oshea are proud to celebrate their multi-cultural marriage mirroring the beauty and diversity of God's heart, with a colorful authentic love story grounded in years of healthy friendship. They have two children, a daughter, Christiana Lael, and a son, Jayden Uriah. Together they travel ministering the supernatural power of Spirit and Truth to nations while also enjoy the privilege to dynamically mentor, teach, train and love some of the greatest people and leaders on the planet through the A.R.C.